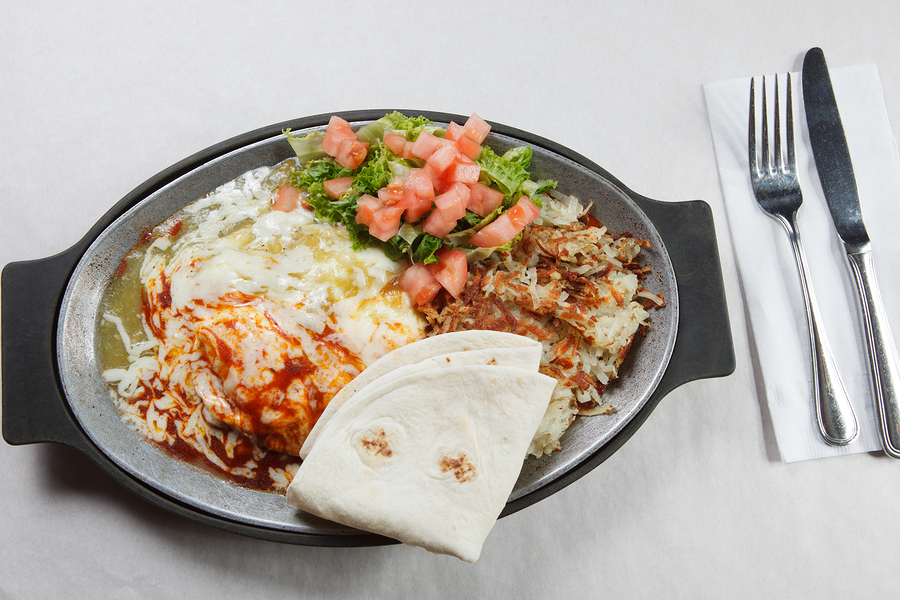 If you own Albuquerque real estate, you owe it to yourself to be a regular visitor at Frontier Restaurant. The lively short-order restaurant is across the street from the University of New Mexico. It's open from 5 a.m. to 1 a.m., seven days a week. There's never a dull moment at the Frontier.
Swing through for a sweet roll and a cup of coffee or linger a little longer over one of their amazing meals. Come hungry, because the portions are generous. Their breakfast burrito has everything a breakfast needs: eggs, hash browns, cheese, and green chile, all wrapped up in a warm, fresh tortilla. The pancakes are sweet and fluffy. Huevos rancheros are a great choice for New Mexico home owners who need to perk up after a late night.
For lunch or dinner at the Frontier, try the Frontier burrito, with beef, beans, and green chile inside, and a side of green chile stew. Try a Bonanza burger, with double meat, if you're ravenous. The Fiesta burger has a choice of red or green chile.
Frontier's Albuquerque real estate is decorated with beautiful artwork from local artists. There's also a unique collection of John Wayne art and artifacts.
Visit Frontier Restaurant to see the full menu and get directions.