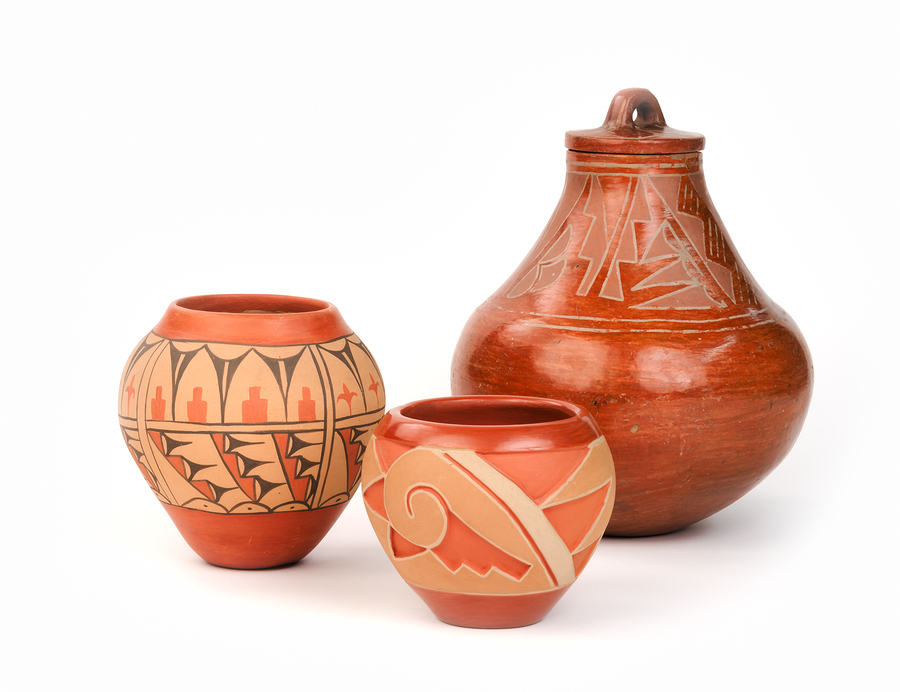 The Indian Pueblo Cultural Center is a great place to learn about the people who first called the area around Albuquerque home. The museum at the center has an impressive collection of artifacts and documents. The permanent and temporary exhibits bring together the history of the area with current issues and problems. Currently, the Original Instructions exhibit explores the symbolism of the Lincoln canes, given to each of the 19 pueblos as a ratification of the Indian lands patents. These canes are stilled passed down to each successive pueblo governor. Past exhibits include pottery and other traditional arts, mosaic patterns of the thunderbird, and an exploration of the work of Larry Phillips, Sr., an Ohkay Owingeh artist.
The Indian Pueblo Cultural Center provides an Albuquerque home for Pueblo artisans to sell their art, jewelry, pottery, and woven rugs. Be sure to stop in at Shumakolowa Gifts to find a treat for yourself or a unique gift for a friend or loved one. Plan to have a meal at Harvest Cafe so you can try some New Mexico specialties. The Tewa Taco, Picurus patty melt, or poblano stack are all local favorites. Bring a friend to try the traditional Pueblo meal.
Albuquerque New Mexico property owners will get an education in the history of their home town with a visit to the Indian Pueblo Cultural Center. Be sure to check the calendar for upcoming events and festivals.